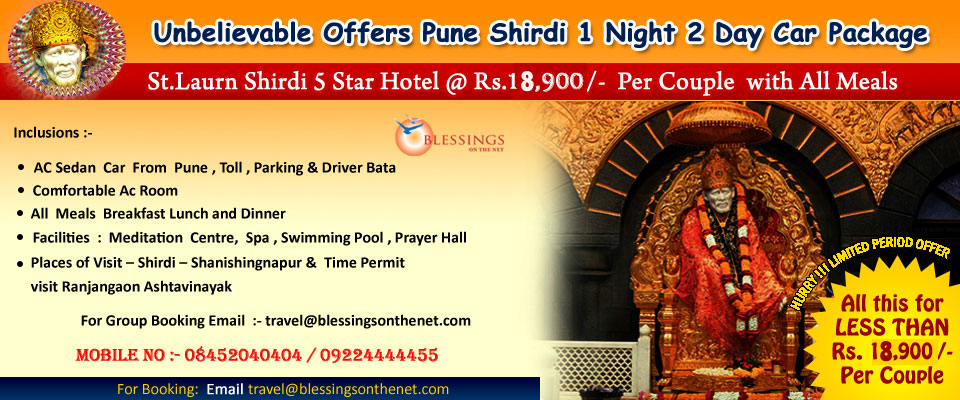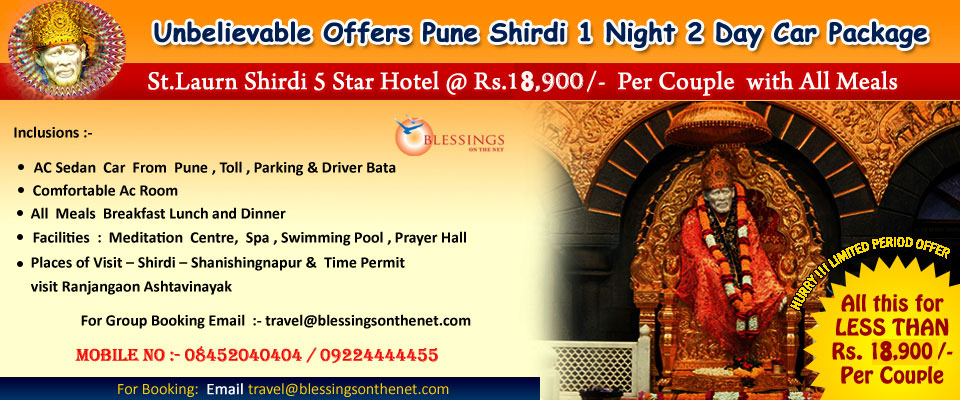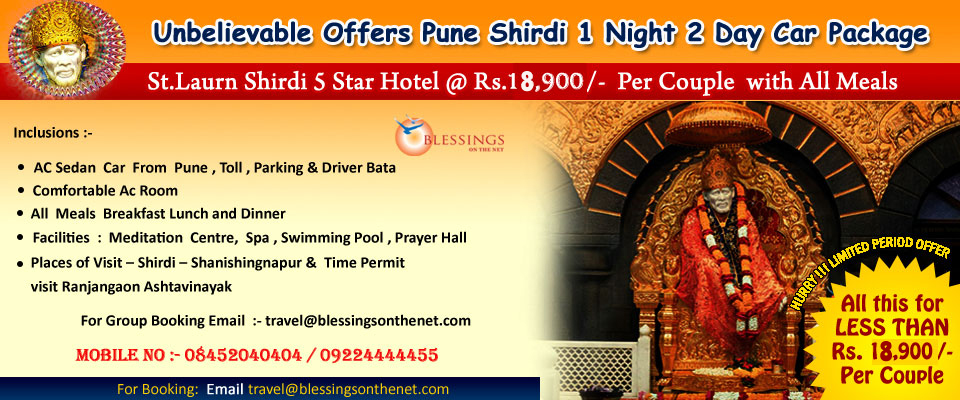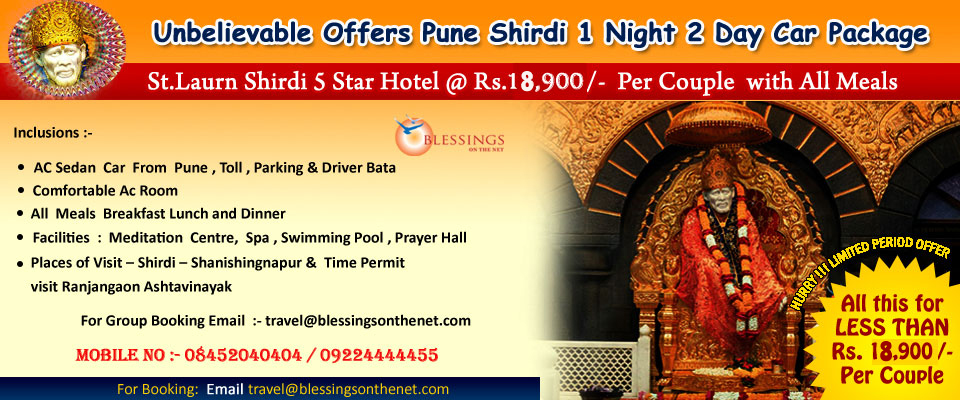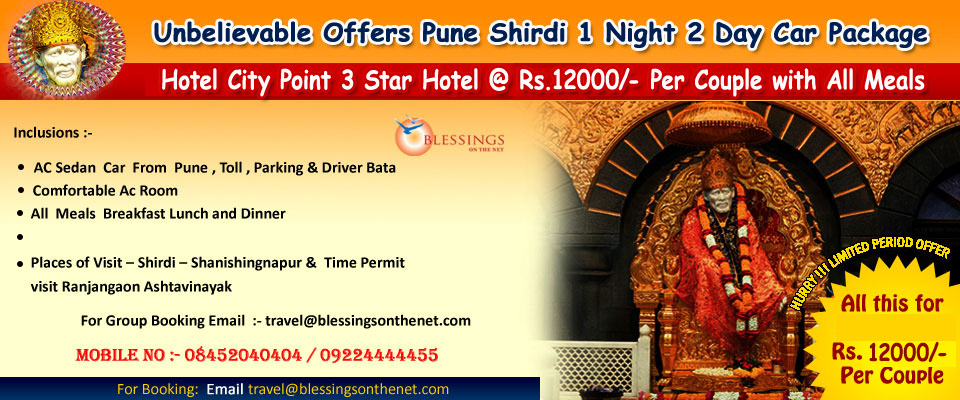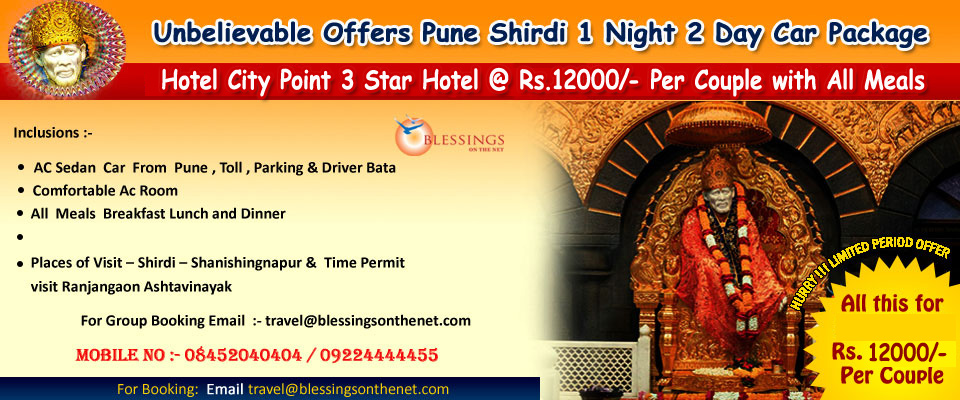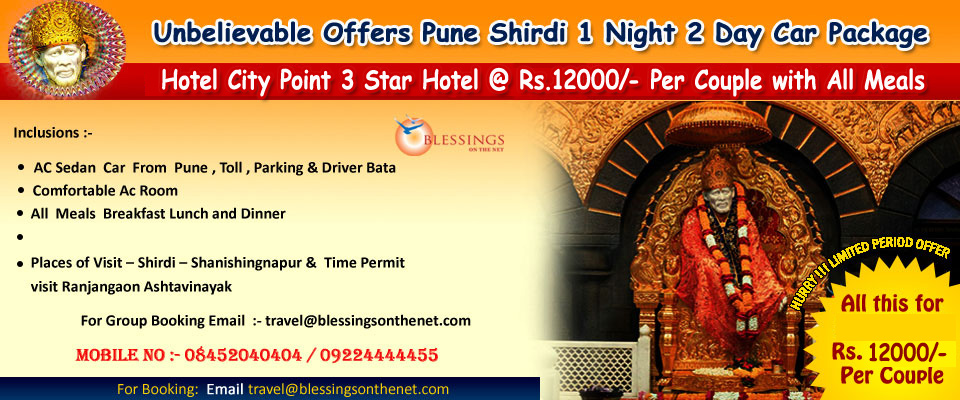 Shirdi Saibab Trust Auction articles of Saibaba
Shirdi Saibab Sanstahan will auction in three phases Articles made of gold, silver and diamonds worth Rs five crore, offered by devotees at the Sai Baba shrine here, First auction is on 18th october.
The first auction, to be held on October 18, would put up silver articles for bidding such as crowns, coins, glasses and garlands collectively weighing 22 kgs, Executive Officer of the Shri Sai Baba Sansthan Trust, Kishore More, told reporters.
The second auction of gold articles would be conducted on November 1. The articles, totalling 32, would include crowns, garlands, rudraksha garlands, necklaces and bangles.
The third auction would be of diamonds and precious metals valued at Rs two crore.
It would include 52 articles such as yellow sapphire, blue sapphire and diamond stones. The main attraction would be that of a locket studded with two big diamonds valued at Rs 1.17 crore, More said.
All the details about the auction, which is being held after three years, would be posted on the website of the Sansthan -- www.Shrisaibabasansthan.Org.
PTI